At Aspirations early Learning Center, we envision an environment where children are valued and respected for uniqueness and individuality. Aspirations value the need for a well-resourced, safe and inspiring environment, where play and child-led learning is at the core.
Find out more
Why choose us
School Readiness Program
100% NZ owned and operated
Parent Partnership
Flexible hours
Talk to us
Our Philosophy
Aspirations Early Learning Center is a space for respect, education, care, exploration, development, aroha, imbibing ethical values, inclusivity, nurturing and space for having fun.
Our holistic approach to Early Childhood Education is built on a philosophy of child-centered earning through play that embraces the great outdoors. Our balanced and wholesome approach to learning reflects that of the weaving of a whāriki where every interaction and experience will build on and connect with the other.
Book a tour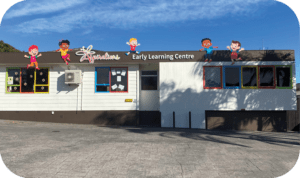 129-131 Moire Road, West Harbour, Auckland
Aspirations Early Learning Center
Open Mon – Fri 7:00am to 5:30pm
09 416 4523
Book a tour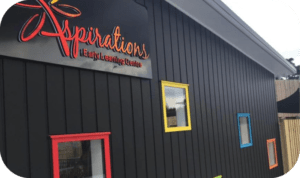 26 Cornwall Road, Papatoetoe Auckland
Aspirations Early Learning Center
Open Mon – Fri 7:30am to 6:00pm
09 950 4710
Book a tour
Relationships
We are committed to forming and maintaining strong relationships with our children, families and our community. We aspire to communicate openly and sincerely to ensure all involved feels heard and appreciated.
Inclusivity
We are committed to including everyone and their hearts into our centre environment. Each person is accepted and treated with respect and valued for their uniqueness, individuality, culture and beliefs.
Integrity
We are committed to being honest and consistent. We embrace strong moral principles that flow internally throughout our centre environment.
Authenticity
We are committed to being genuine in out engagements and interactions with everyone involved with Aspirations.
Talk to us
Testimonials
Armaan has only been going to Aspirations for a few weeks now and we have noticed a big change with his personality. He is becoming more independent and his imagination is flourishing. We have now got a lot of faith in Aspirations Early Leaning centre and trust the children will be ready when it comes time to attend primary school. We are at ease to know that he is in a safe, caring and stimulating environment with happy kids. 🙂

Aizaz and Sofrana Sheikh
The best decision I have ever made in my life is to enroll our precious into Aspirations????.

Zeenat Khan
How amazing it is to see the kaiako at Aspirations being so culturally responsive. Meeting the needs of our tamariki in every way possible ✨Ka pai????

Rania Dean
Wow so nice to see my daughter playing happily and dancing. I truly believe i made the right decision. Please keep up the good work. I can see positive changes in ishani which I really wants to appreciate and big thank you for looking after her as in home away from home environment. God bless you all!!

DeepShikha Sohal
Best organisation ✅ hands down to all the staff management especially Hafiza what a wonderful clean environment so upgraded and so homely. My son enjoys his day everyday. Pleasant greeting warm and inviting place. If I have more baby's I'll bring them all here in a heart beat hehe

Izara Makalima
My boy has been coming here since he was a baby, and he is now 2years old. I am so incredibly lucky that my son has a second home at Aspirations. My boy has been difficult to settle due to changing schedules, but Aspirations especially the owner and manager of the centre Hafiza, has been wonderful, patient and accommodating to mine and my sons needs. She has such a genuine love for children and providing them the best quality care and education for their ages. The facility is well taken care of, clean, menu always smells yummy and is nutritious for the children and most of all the centre staff are great at what they do. Not to mention all the centre events, celebrations and fun things the kids do for us parents. All round great daycare! Highly recommend.

Gabrielle Amerika
As a parent, we are really happy with the care that my daughter receives from aspirations daycare.She is really happy there. Enjoying both indoor and outdoor activities. The management is good. We are so excited when we see the pictures of her playing there. Daily updates of my baby's learning progress and activities on the STORYPARK app by teachers are awsome... Thank you Aspirations Team

Nimmy Abraham
The Aspirations team are simply exceptional. They are kind and supportive to my little ones and keep me informed of my children's interests and how they are stimulating their learning needs. My children love going to school and adore their teachers and friends. They facilitate learning in a safe environment and are always helpful and understanding.

Desire Lindeque
Aspirations is the most amazing centre. The teachers are all incredibly supportive, kind, caring and understanding. With regular updates about their day, happy kids and a supportive, fun environment, I couldn't ask for a better place for my kids to go! Hafiza is the most incredible owner to talk with, she answers any queries and helps with any situation and is so understanding of any circumstances. Couldn't recommend this centre enough! ????

Danni Dicks